IssueLibrary entry revision history
IssueLibrary entries have a revision history similar to the revision history in projects. When viewing an IssueLibrary entry, click the blue View History button to access the entry's revision history.

This will display a line-by-line breakdown of all the differences between two revisions of the entry. Additions are underlined and highlighted in green while removals are struck-through and highlighted in red. The author, date, and action of the two compared revisions is also displayed.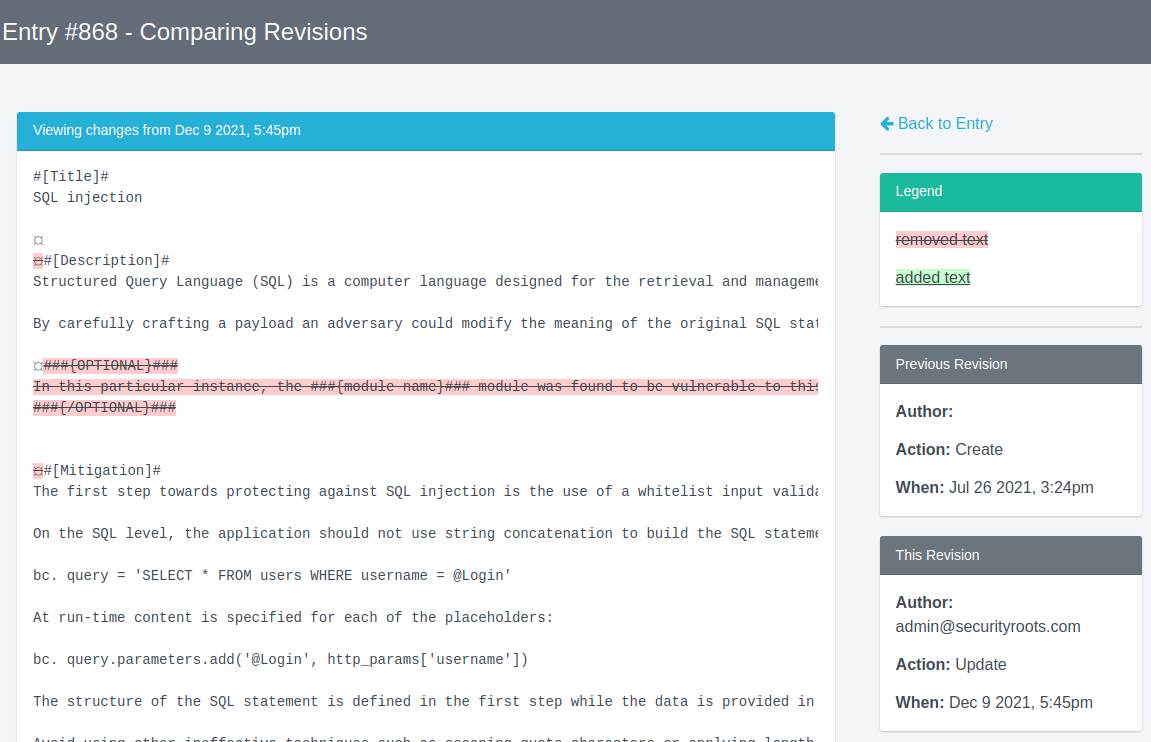 You can also view the complete entry history at the bottom of the page.