All the information in one screen
Your notes, issues, evidence and attachments all in the same page.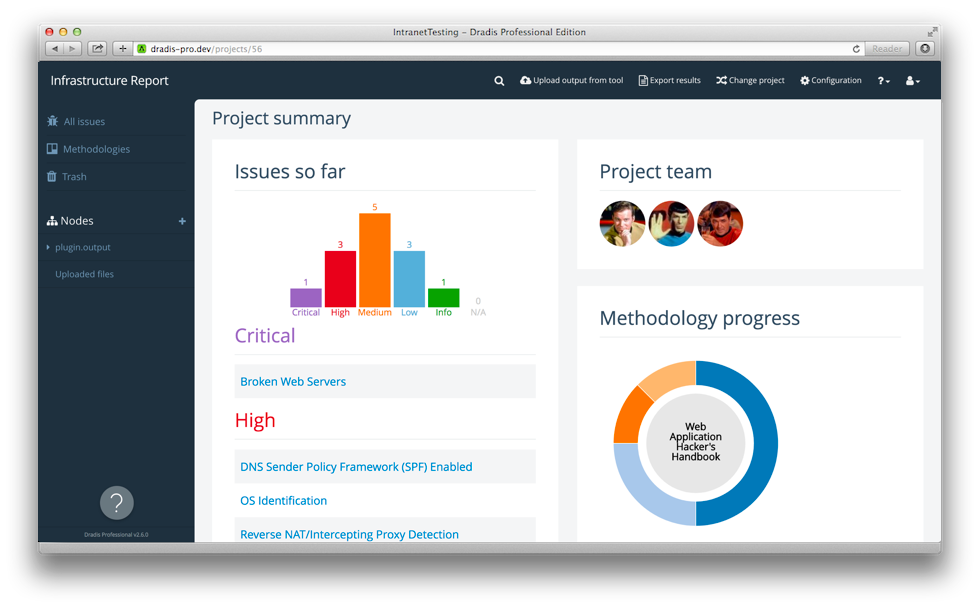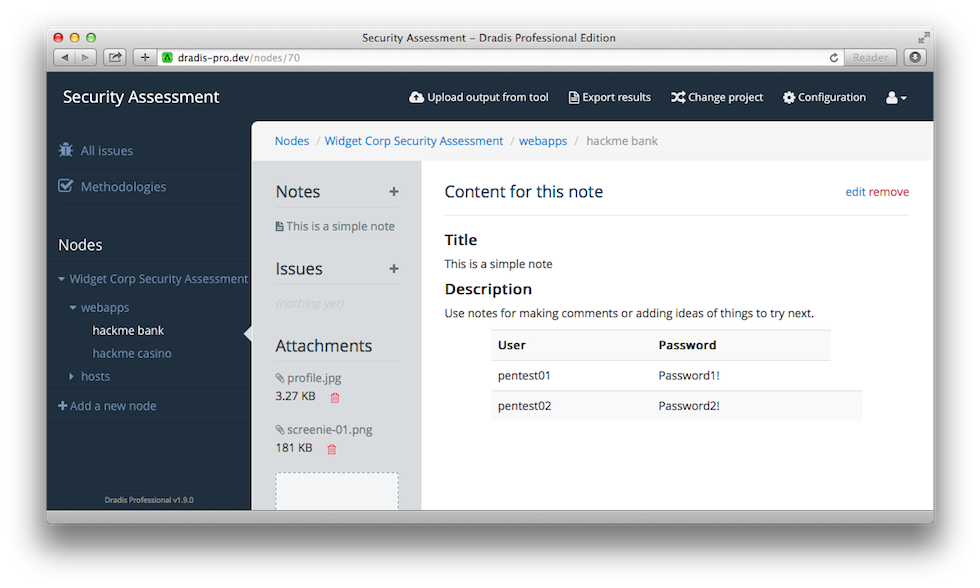 For each issue, you get the evidence associated with this instance as well as the full details of the problem.
Read more about Issues/Evidence in our blog.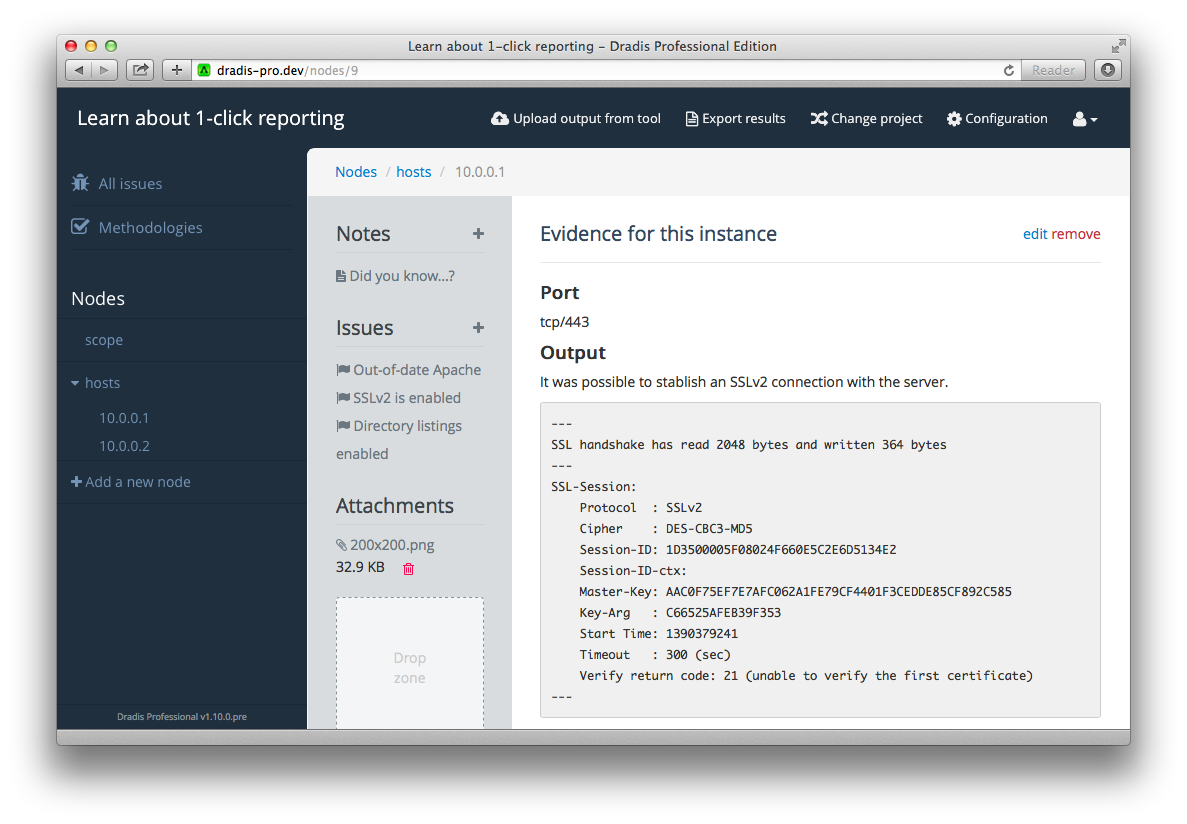 Advanced reporting
Generate custom reports with the click of a button.
Read more about creating your own custom, branded Word reports
Export to multiple formats and use different templates for different project types: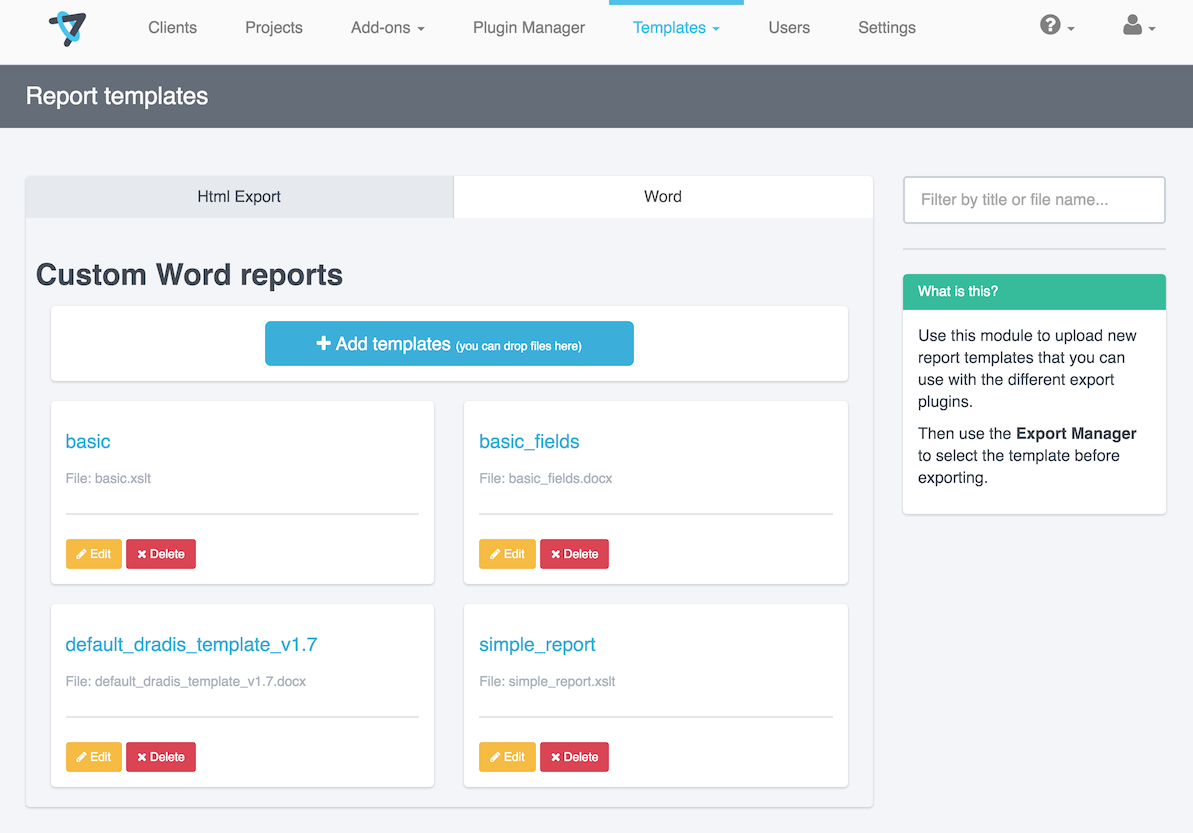 Some of our advanced reporting features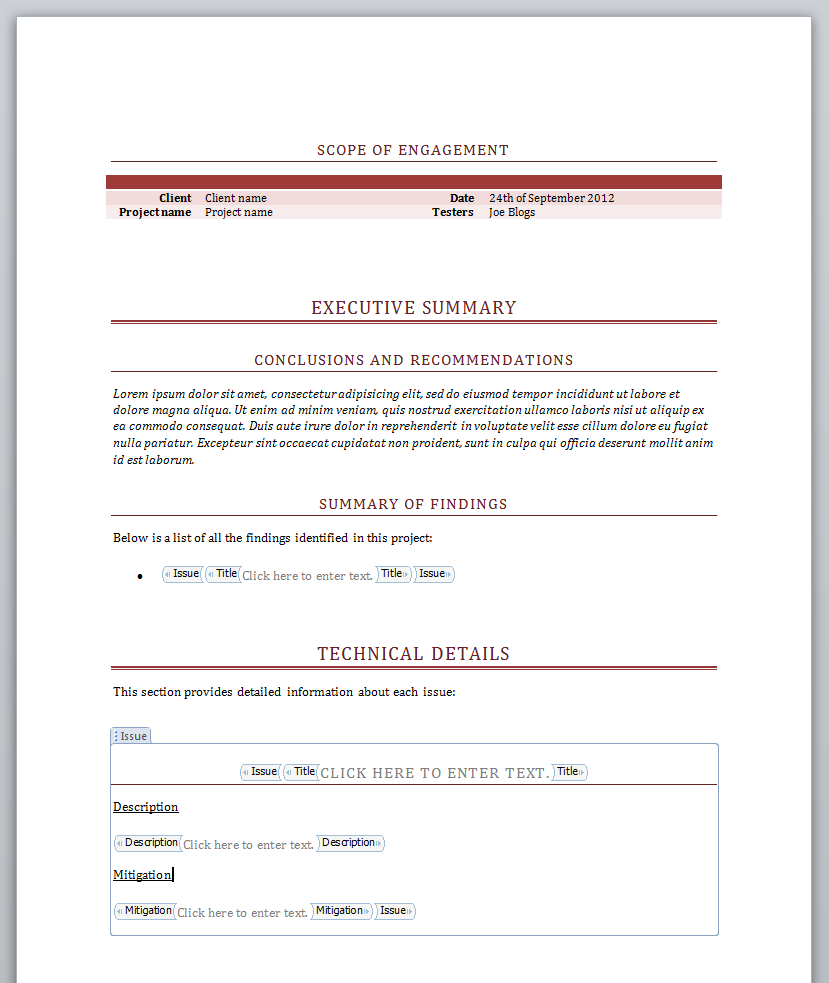 Easy note filtering.

Map custom fields in your notes to arbitrary locations in your reports.
Create reports as complete as you need them to be.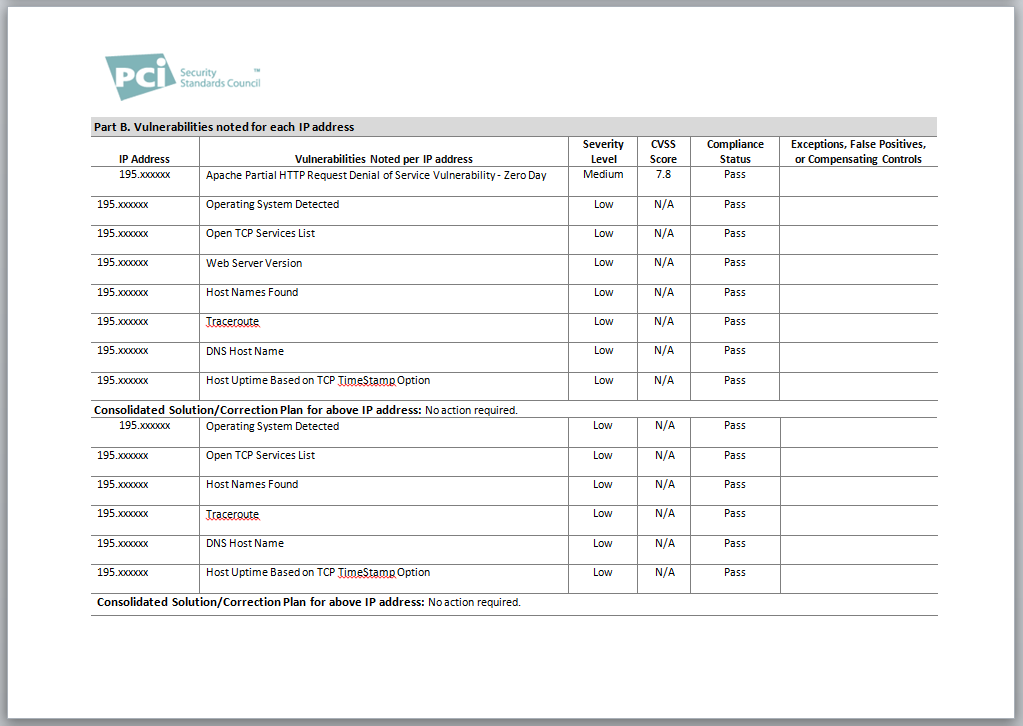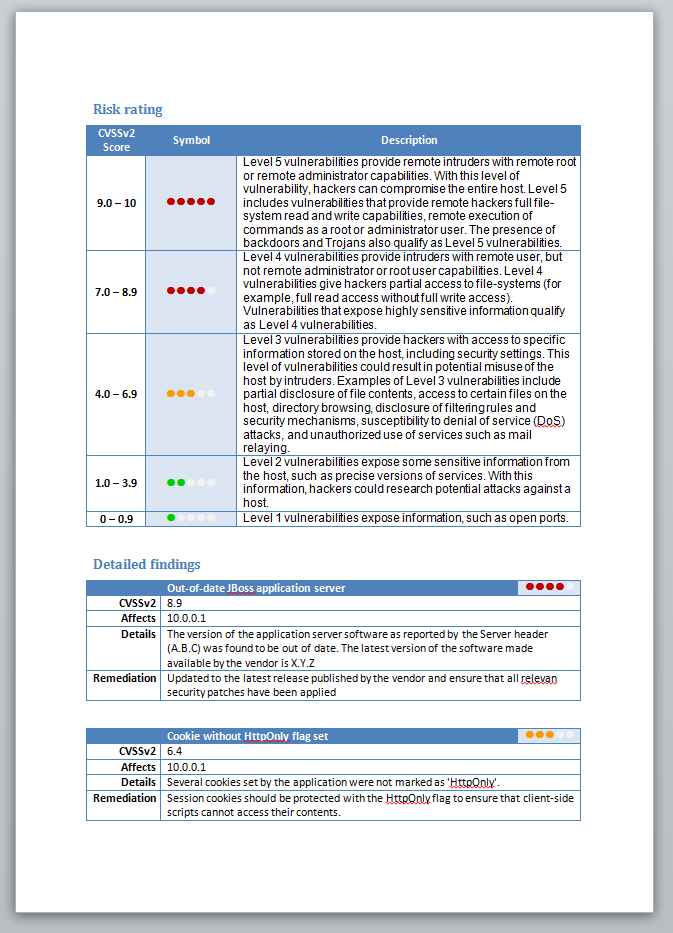 Follow your own testing methodology
Provide a consistent experience.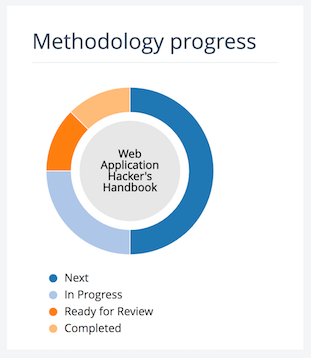 Never forget any checks. Bring less experienced people up-to-speed with your existing methodologies.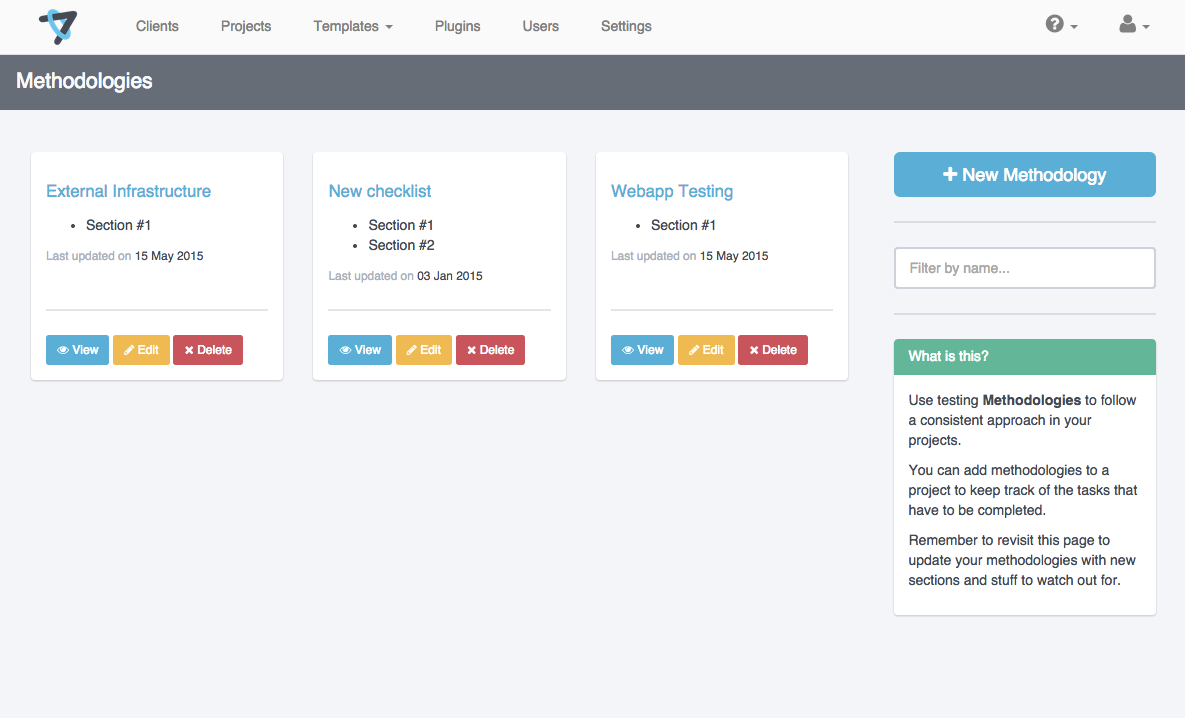 You can add multiple methodologies to any project to cover all the phases involved.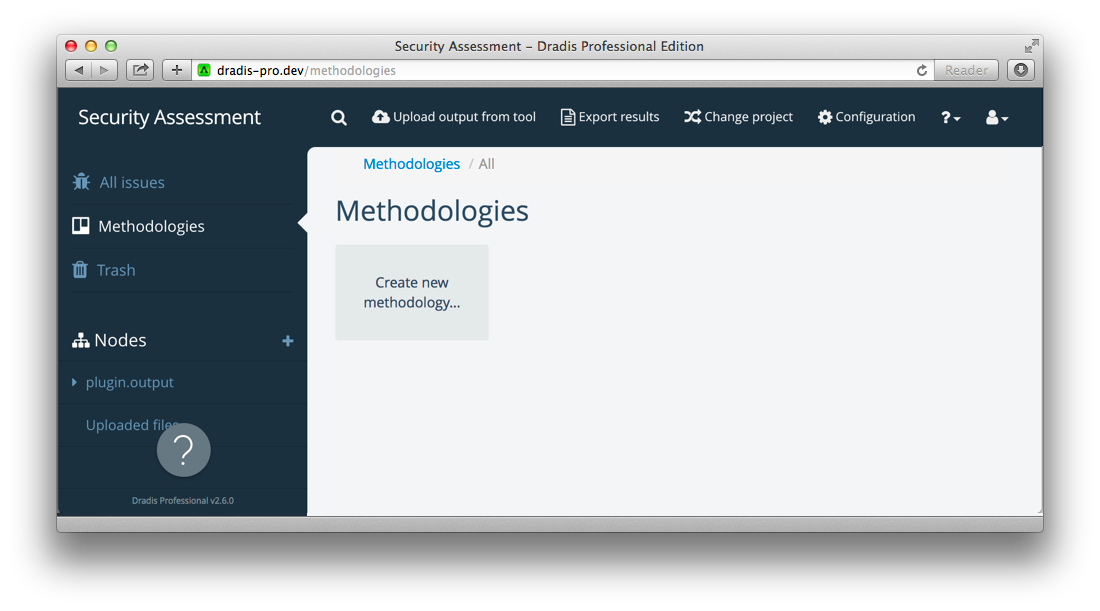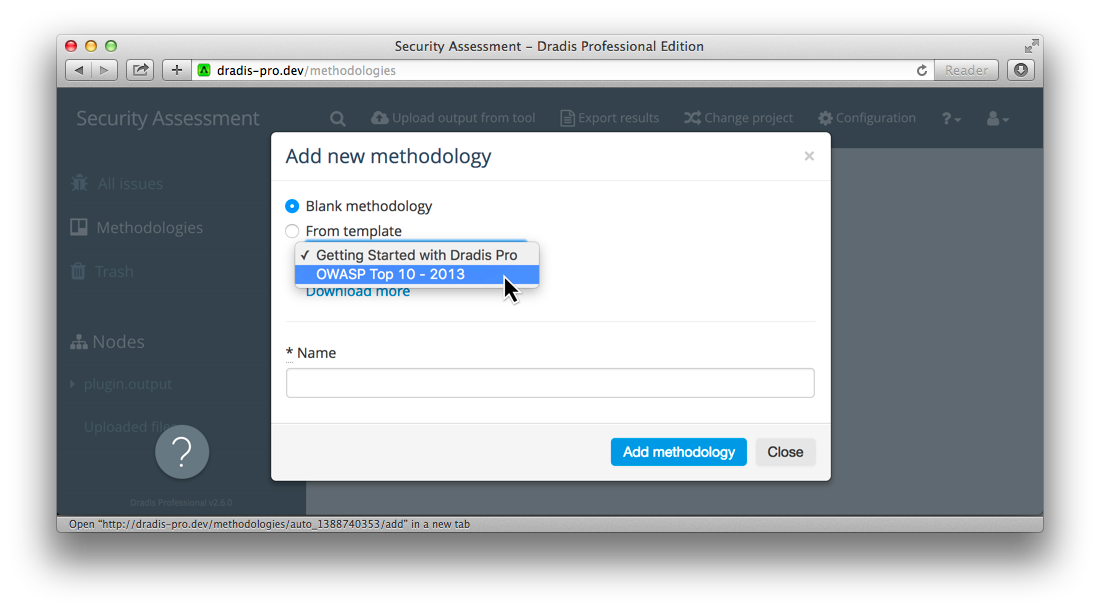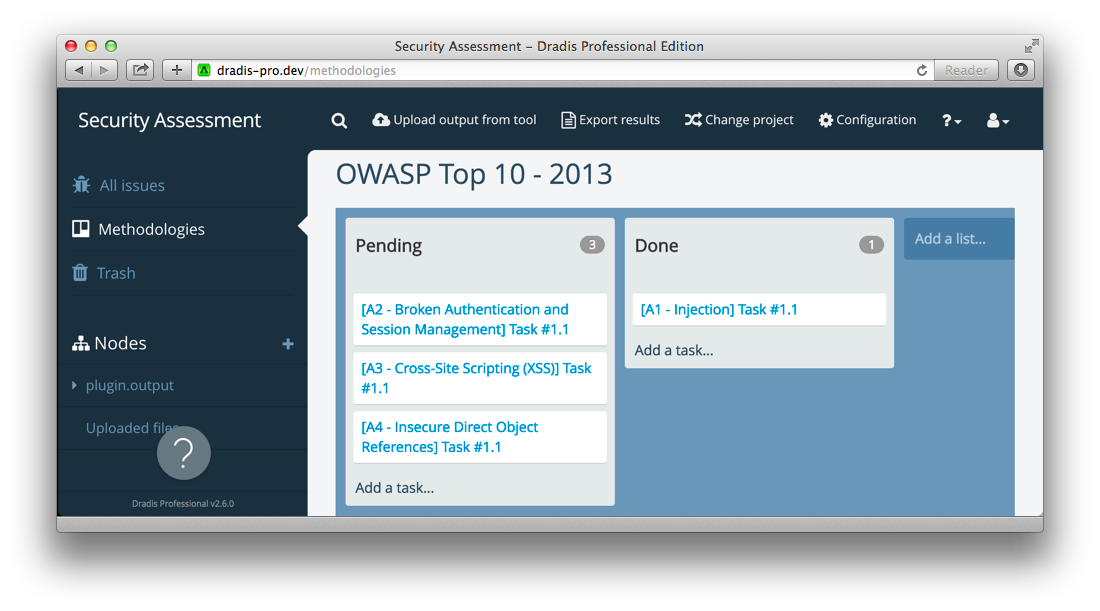 Gather information from external tools
Dradis Pro works with the tools you already use.
Use the Plugin Manager to customize the output from different tools to fit your needs.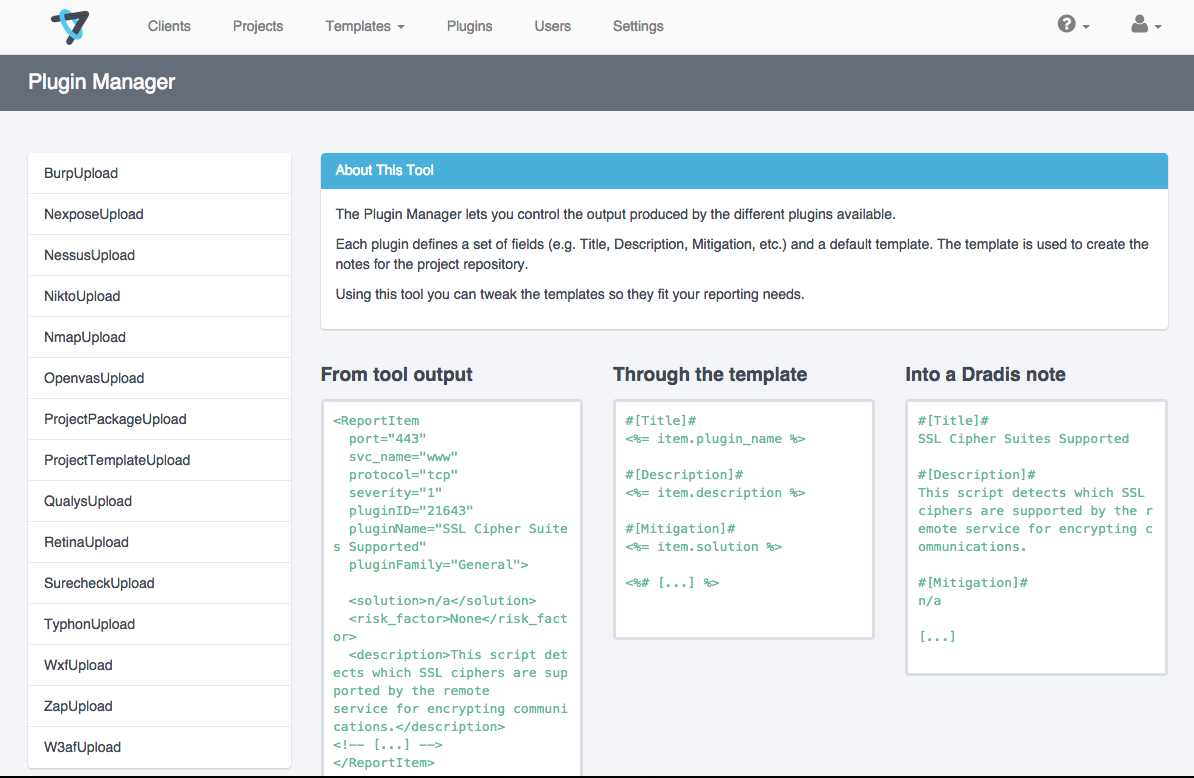 Each plugin defines a list of available fields that you can use however you want
to create notes with the fields you need.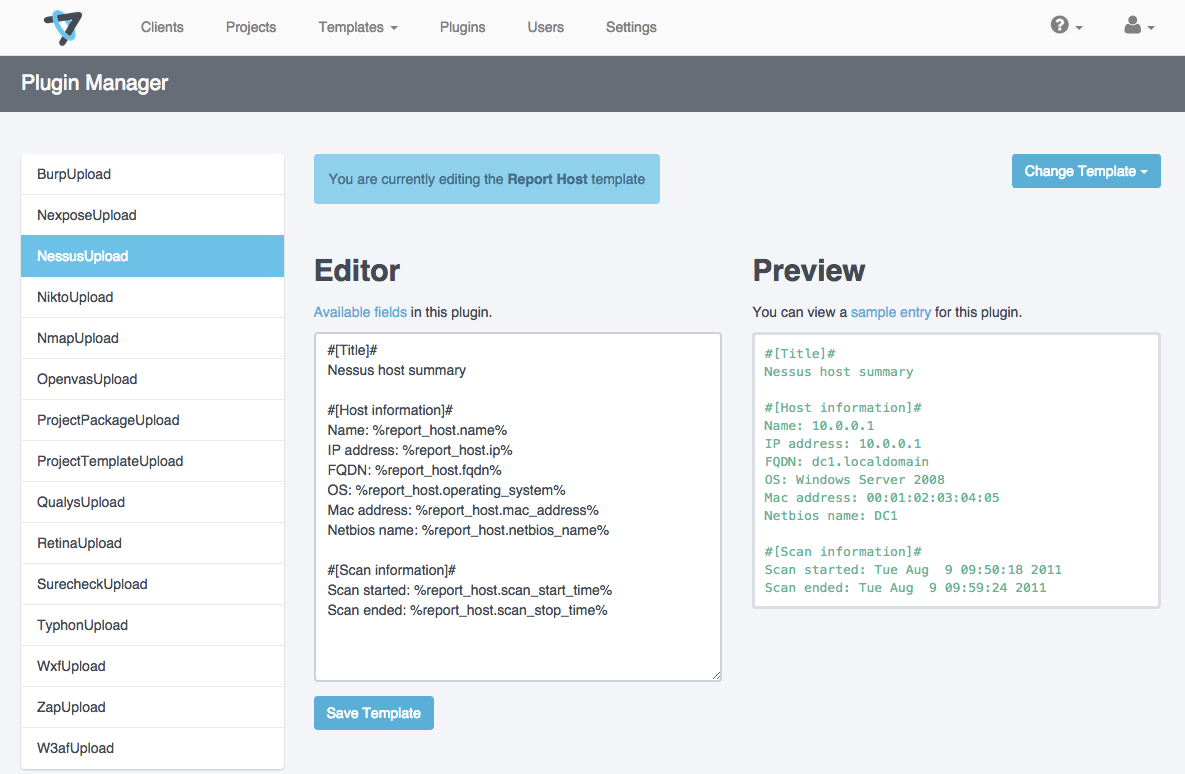 Dradis Pro works with the tools you already use. Fire your favorite tool and upload and share the results.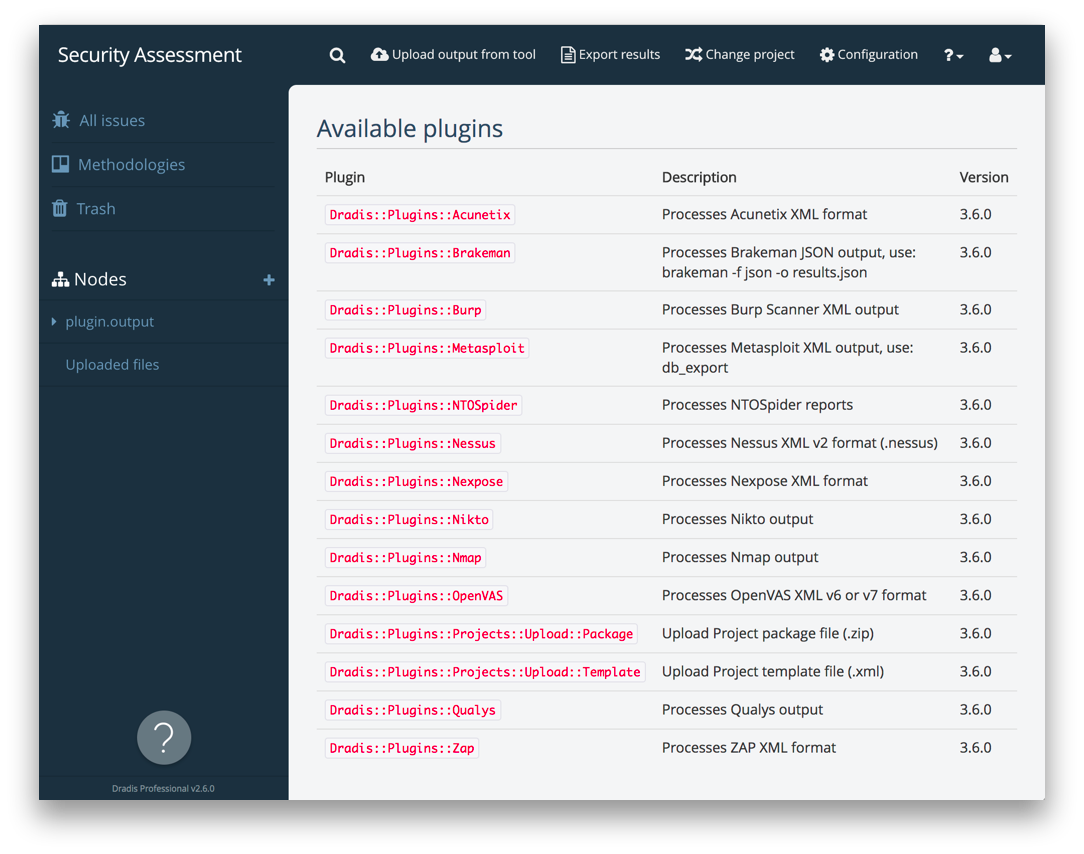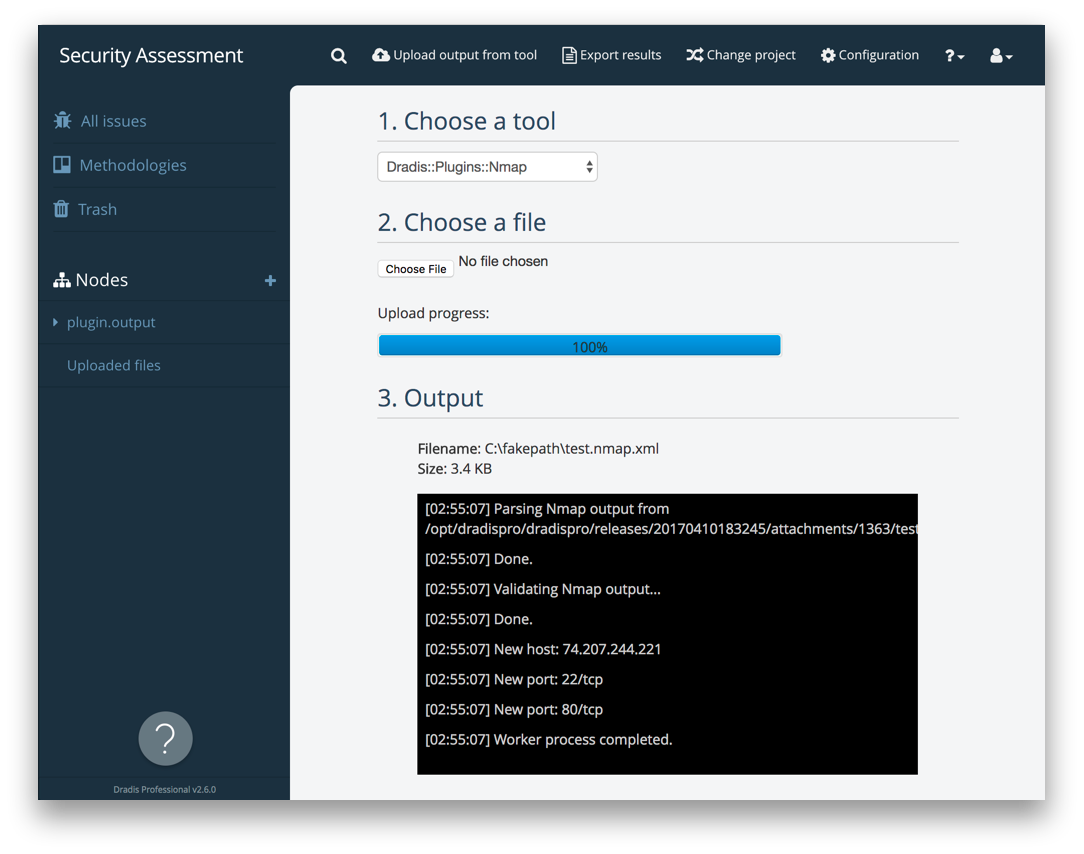 Plugin output is presented in a clean, elegant way: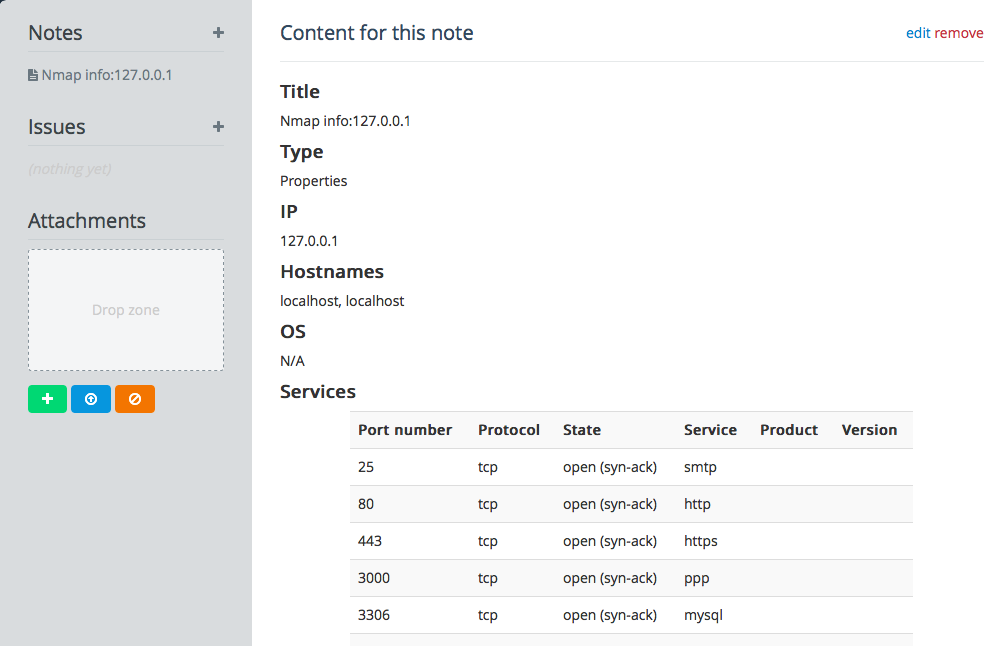 Search for entries in remote sources and import the results.
Among other we support OSVDB, MediaWiki, VulnerabilityDB HQ and Metasploit sources.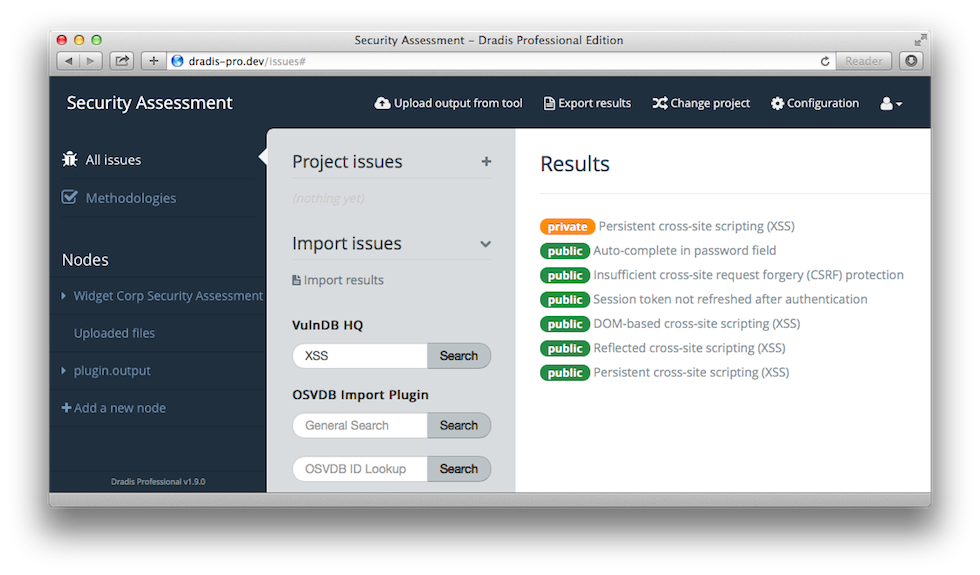 Browse through the results and add them to your library with one click: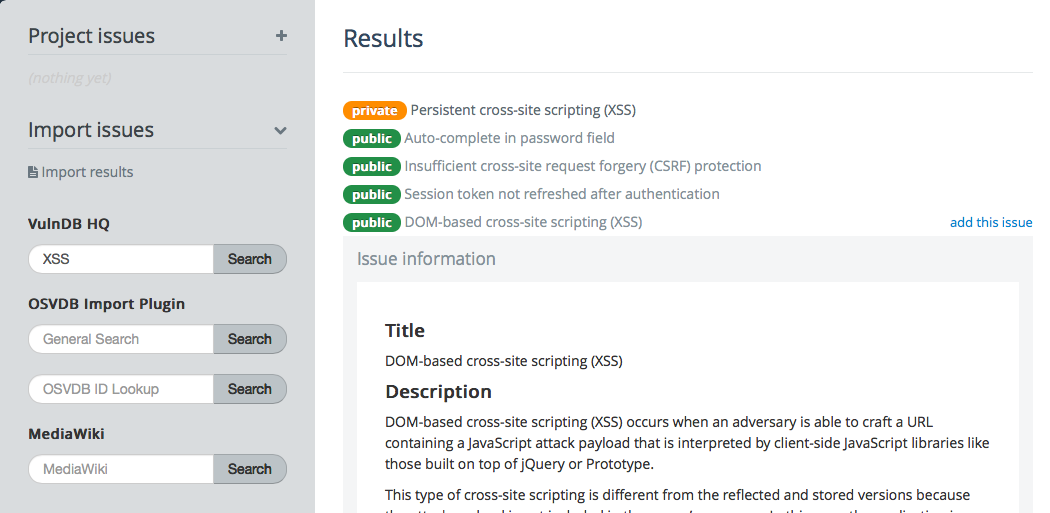 Multiple teams working together
After logging in, users select what project they want to work on in this session.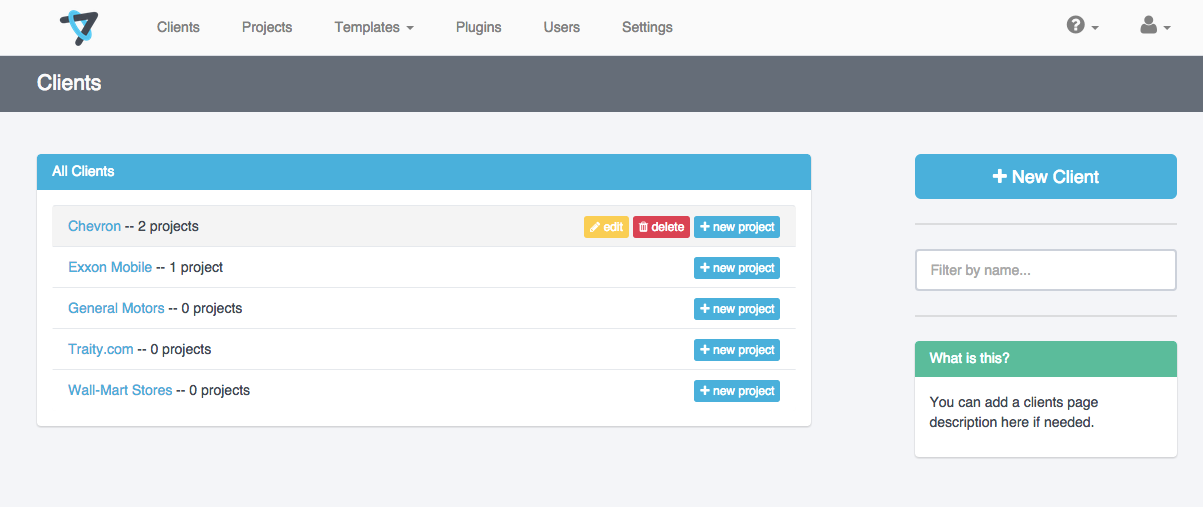 Users sign up and create their profile. Multiple users can be working in different teams simultaneously.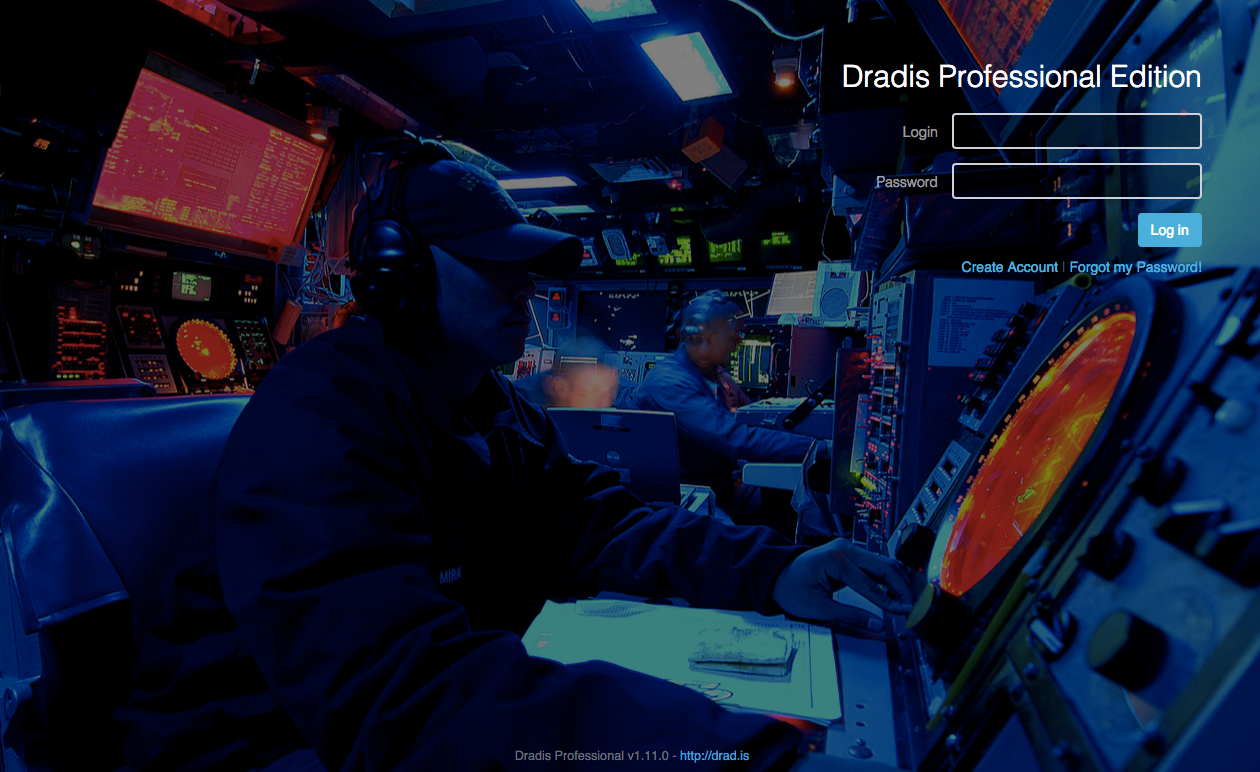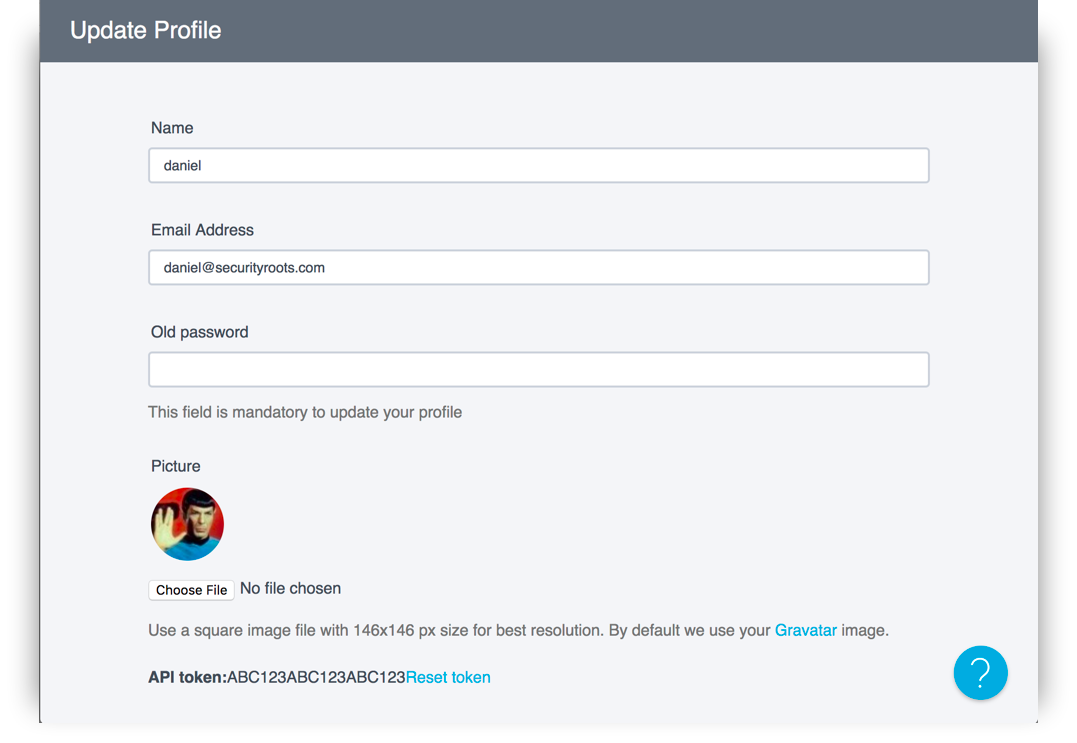 Administrators can manage all aspects of the environment.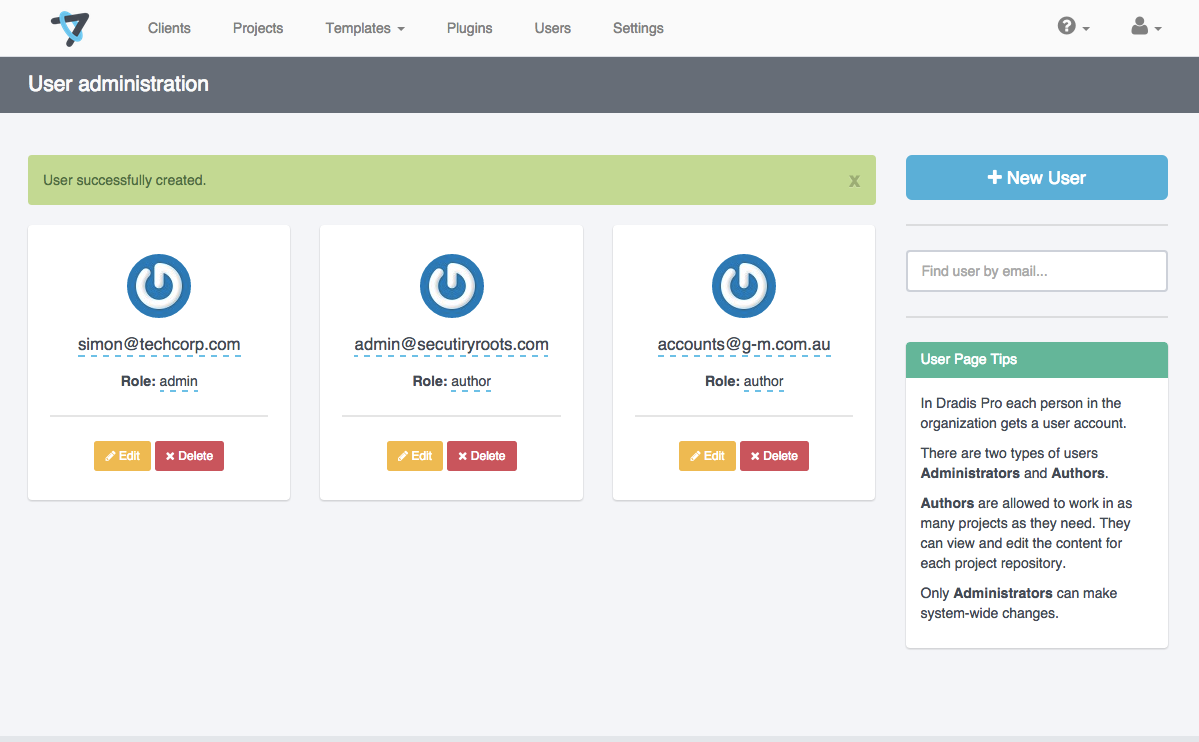 Fast notes with Note Templates
Make sure your notes always have all the fields you need for the report.
Create different templates for different clients or different types of projects.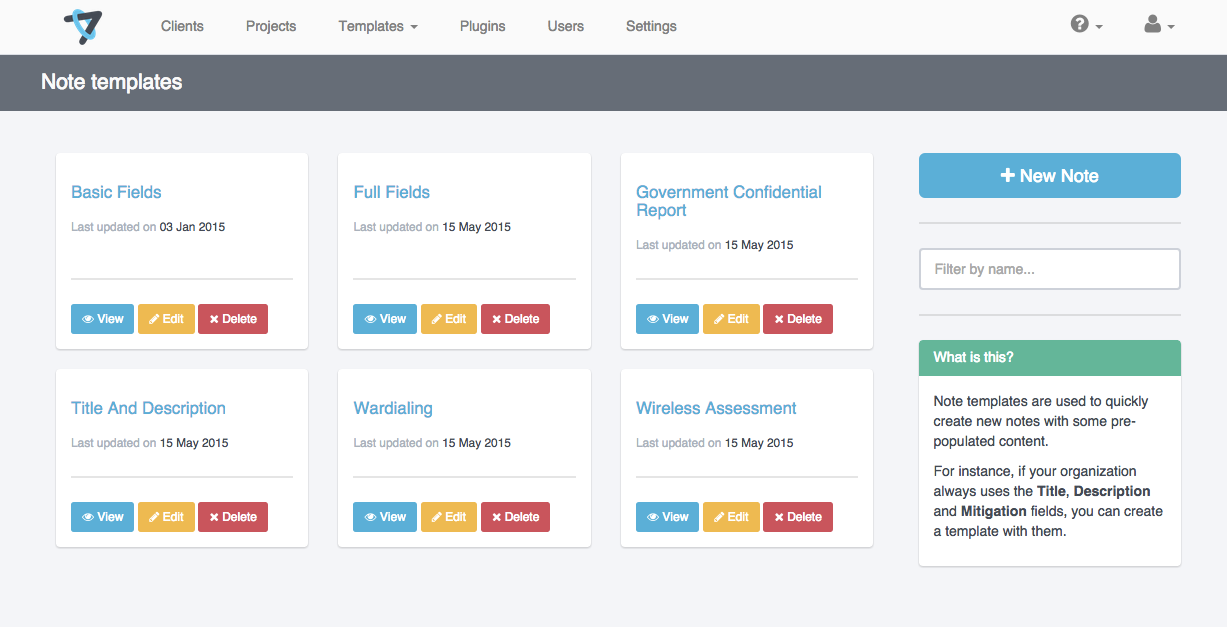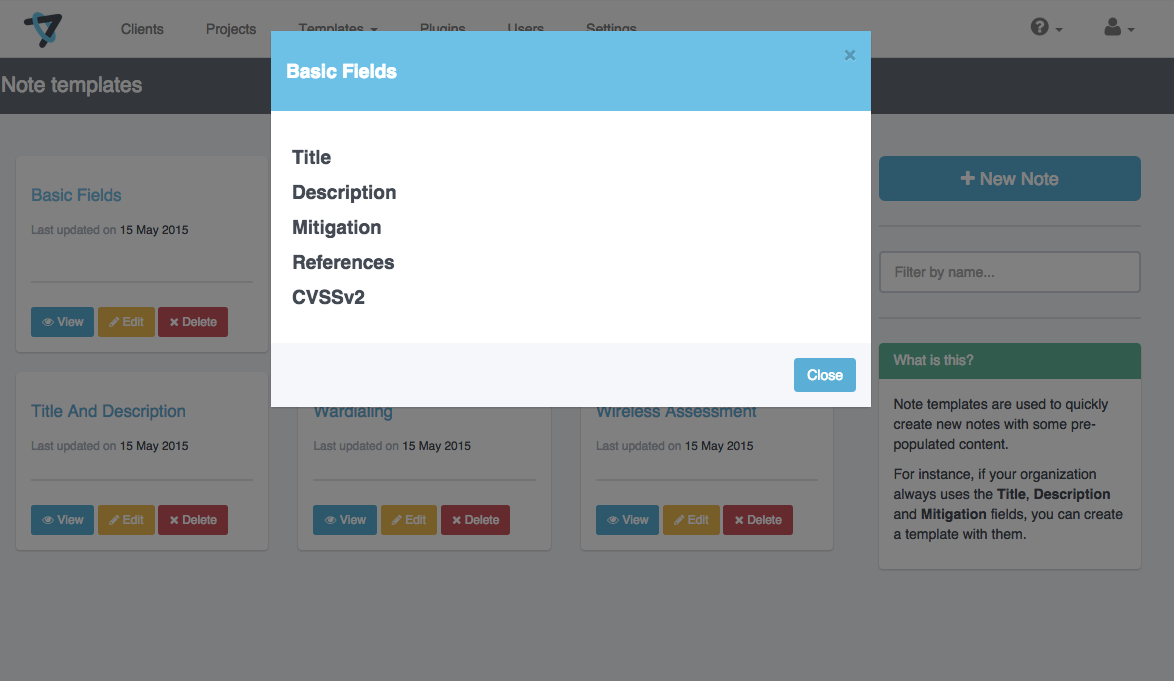 Using project templates
Ensure that your team is working consistently, create custom project templates and use them across all your projects.
Read more about creating your own project templates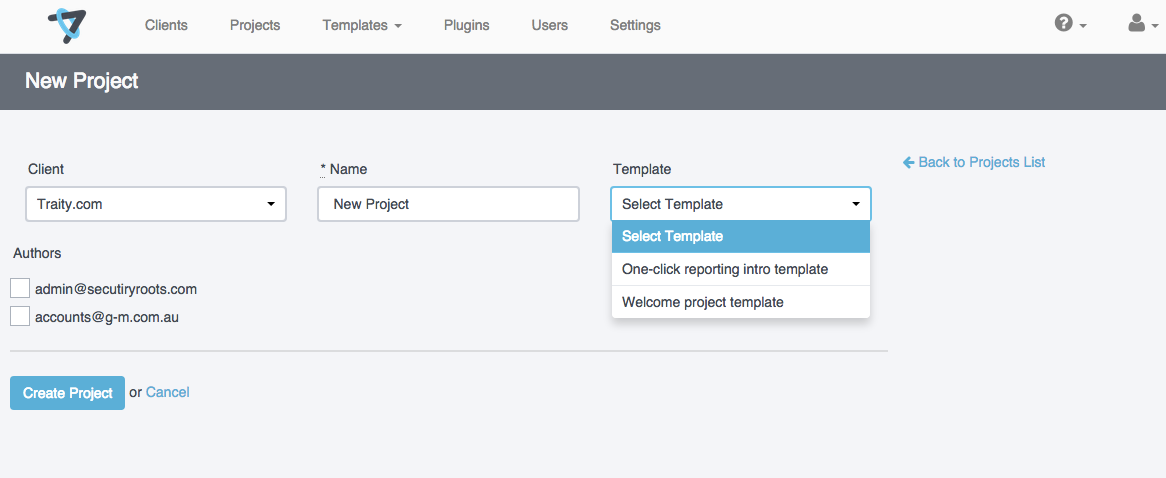 With project templates you can create a consistent project structure throughout all the engagements.