Apply your license
The final step!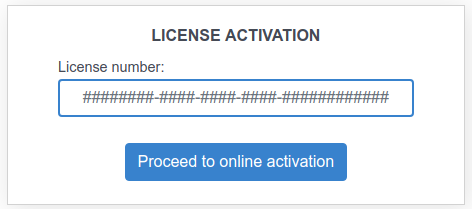 To apply your license
Grab your license number from the Dradis portal dashboard in the left hand column.

Enter your license number at /pro/license/new on your instance. Browse there if you're not automatically redirected after the DUP file is completed.
After the license successfully applies, navigate to /pro on your instance and check out your fully activated instance of Dradis Pro!
Troubleshooting this step: please check that you are able to connect to our portal servers. Follow the Connectivity Troubleshooting steps and contact support if you're still unable to resolve the error.