Recover deleted content with the Trash feature
This page contains:
Use the trash feature to recover your deleted content and restore it back into your project. You can filter the Trash contents to find that one Issue (or other data) that you need to restore. Then, add it back into your project with a single click.
The trash feature will contain all of the Issues, Evidence, Notes, Content Blocks, and Methodology Tasks that have been deleted from your project.
Accessing deleting content
To view all the deleted content in your project, click Trash in the left-hand sidebar: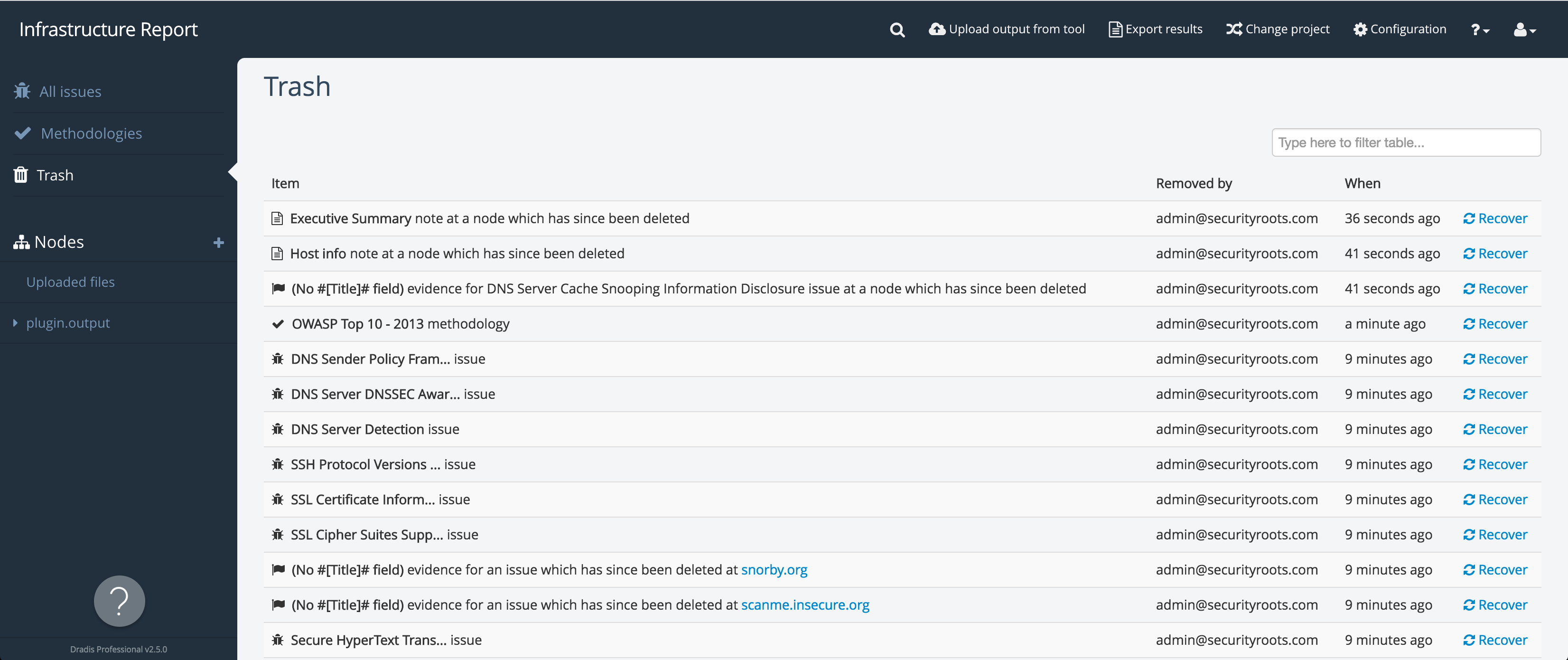 Filtering deleted content
Enter keywords into the filter bar to find exactly the content that you need to restore.
The screenshot below shows all of the deleted content in the project that contains the word DNS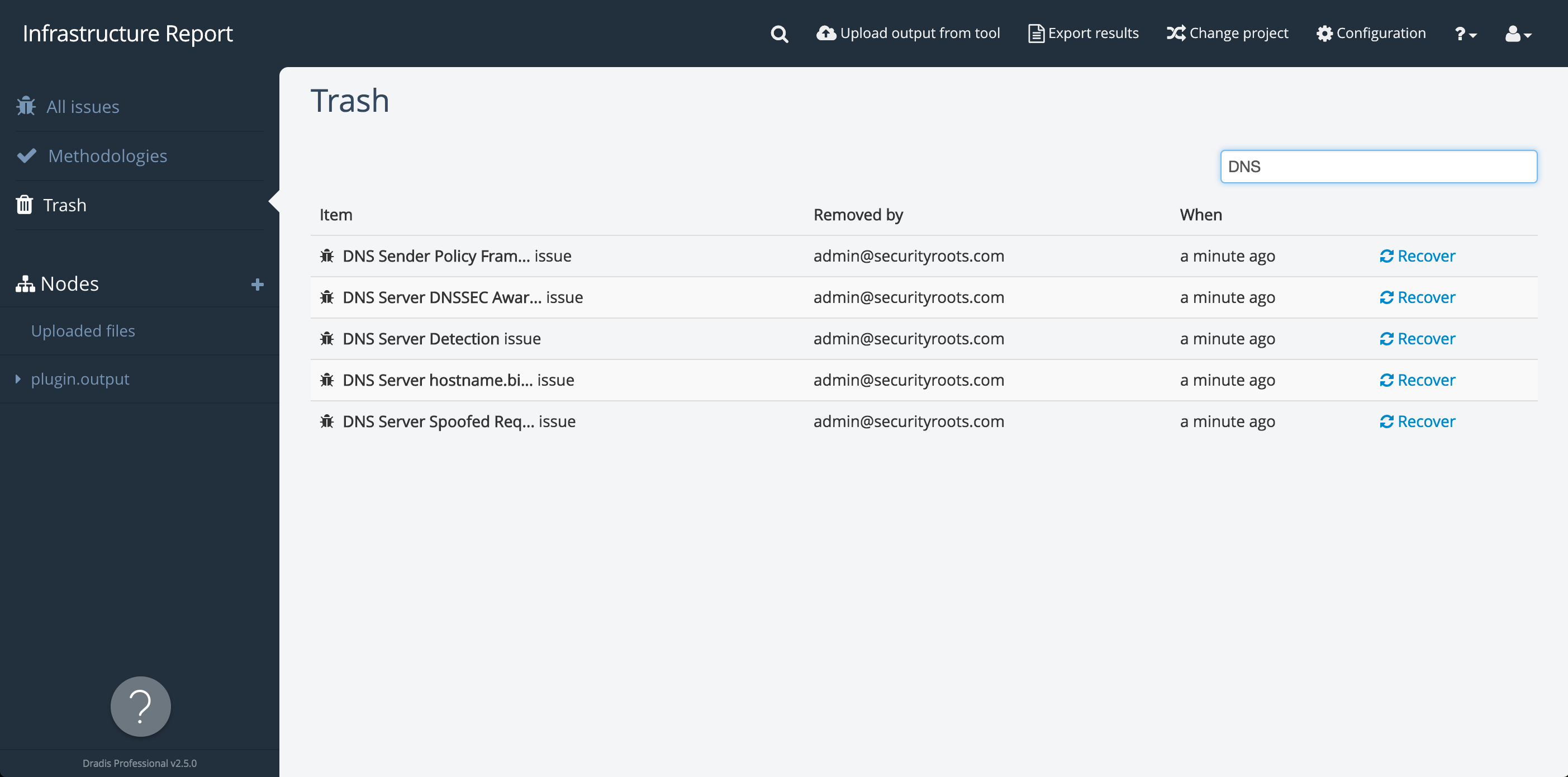 Restoring deleted content
To add the deleted content back into your project, just click the Recover button to the right of the content and confirm that you want to restore it.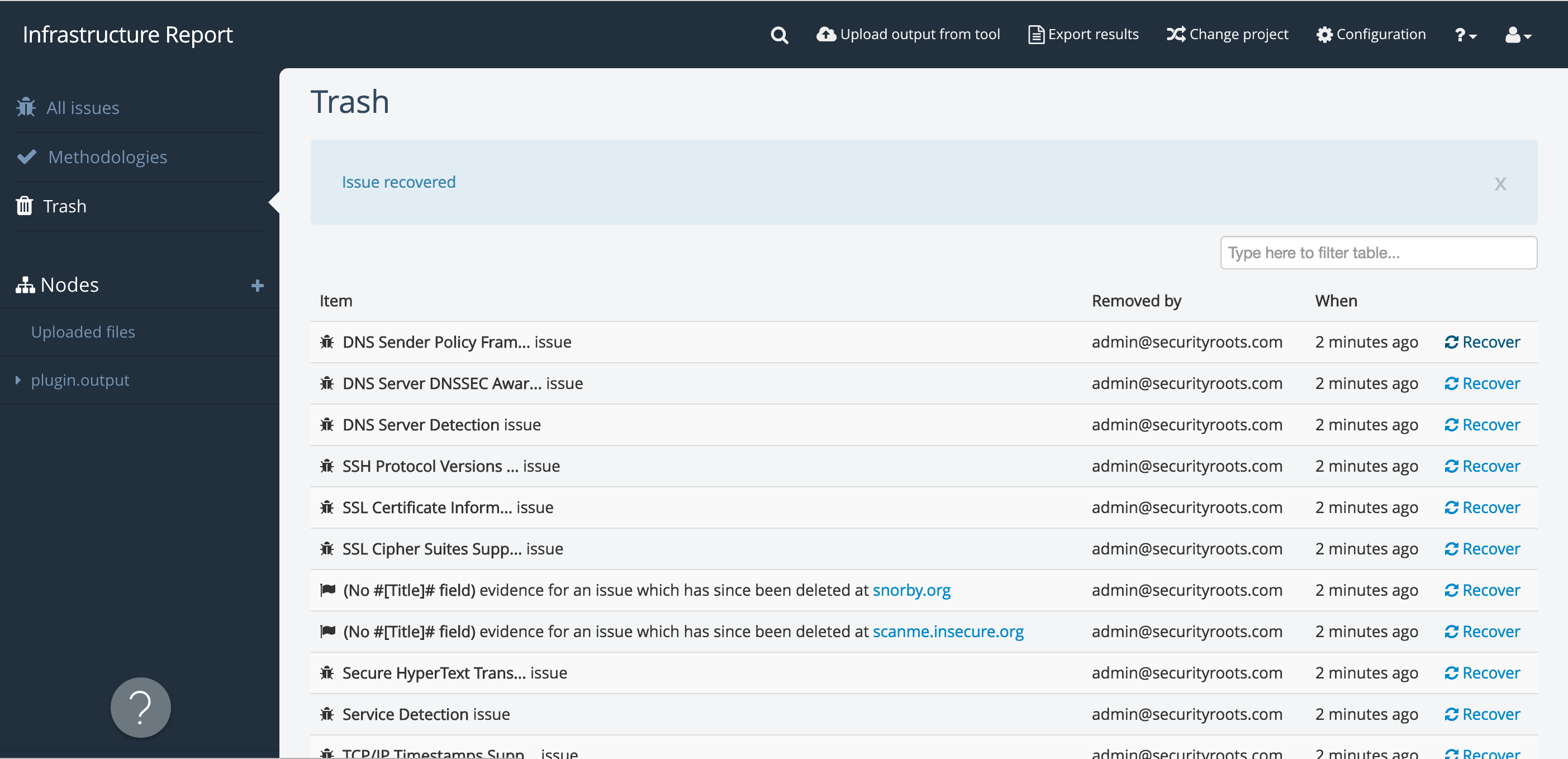 That's it! Your content is as good as new!