Comments, Notifications, & Subscriptions
This page contains:
Comments are available for:
Scroll down to the bottom of the page in your project to access the comment form. Type your comment in the box and use @ to mention other team members who are assigned to the project.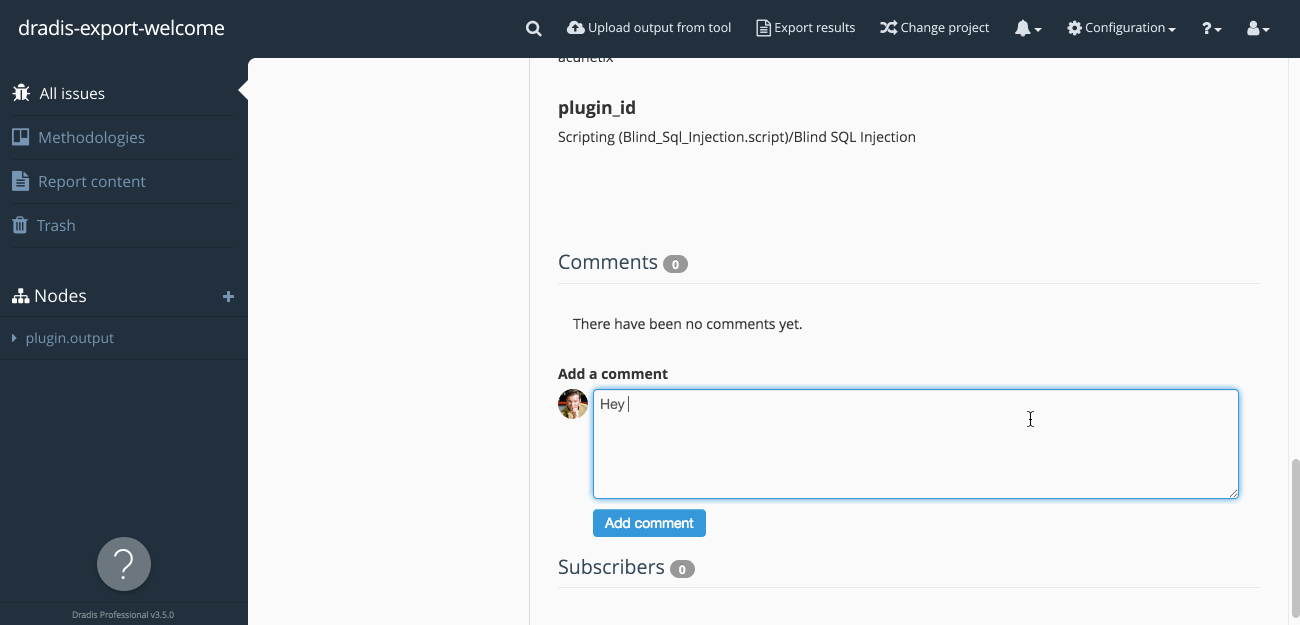 Need to correct a typo or delete a comment? Mouseover the top right of the comment for the edit and delete links:

Notifications
When you open the project, you'll see a red icon on the bell icon in the header if you have any new notifications. Open the dropdown to see what's new since the last time you logged in:
Click on the notification to open up the page and continue the conversation!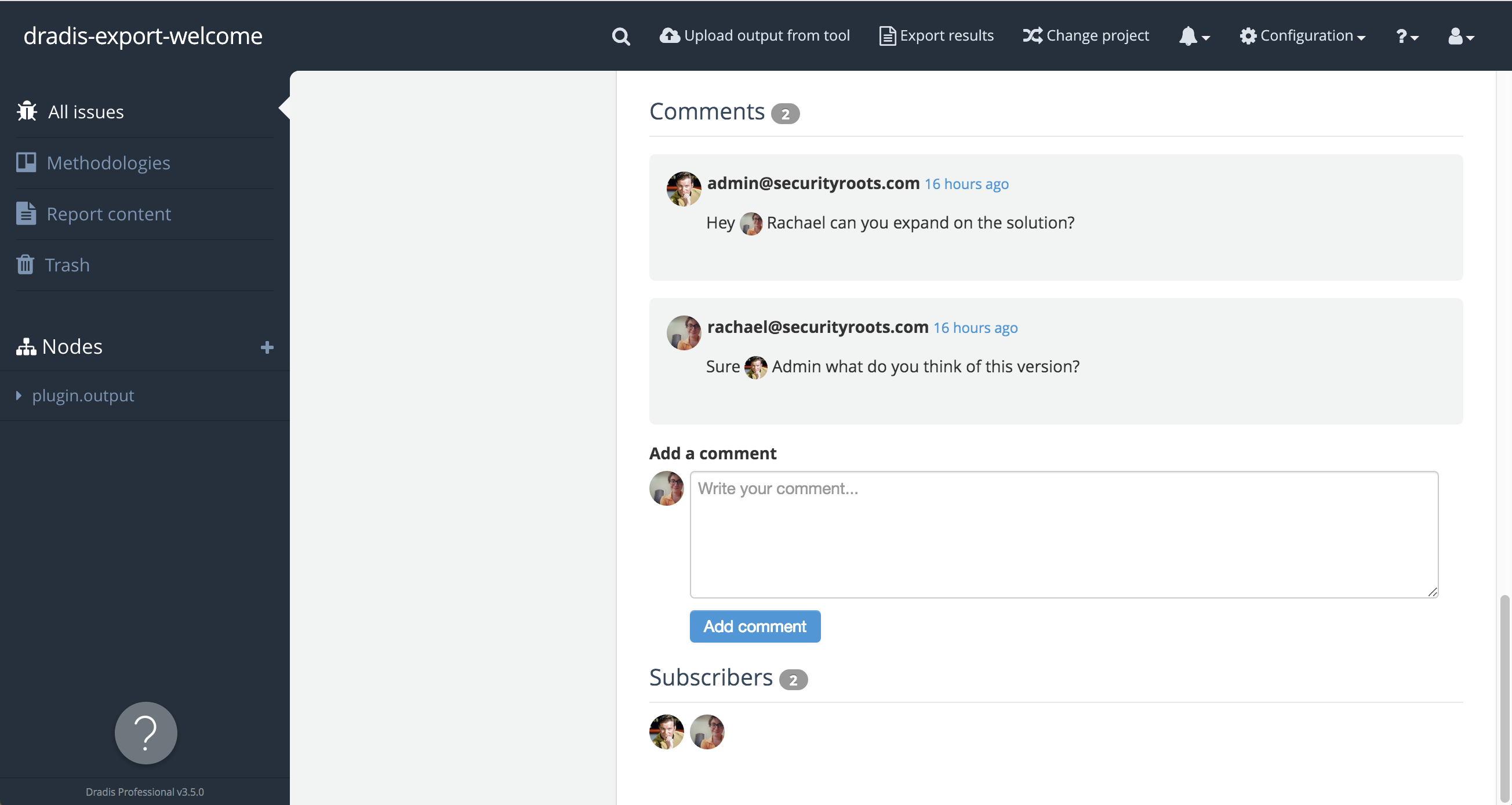 Email Notifications
If you don't live inside Dradis all of the time, don't worry! You can sign up to get your notifications straight to your email inbox as well.
Click on your profile picture in the top right corner of the screen and select Notification Settings from the dropdown

Select the frequency of email notifications settings that you want. If you want to be emailed within a few minutes of each Notification, select Instant. For a daily digest, select Daily. To turn off email notifications completely, select Never.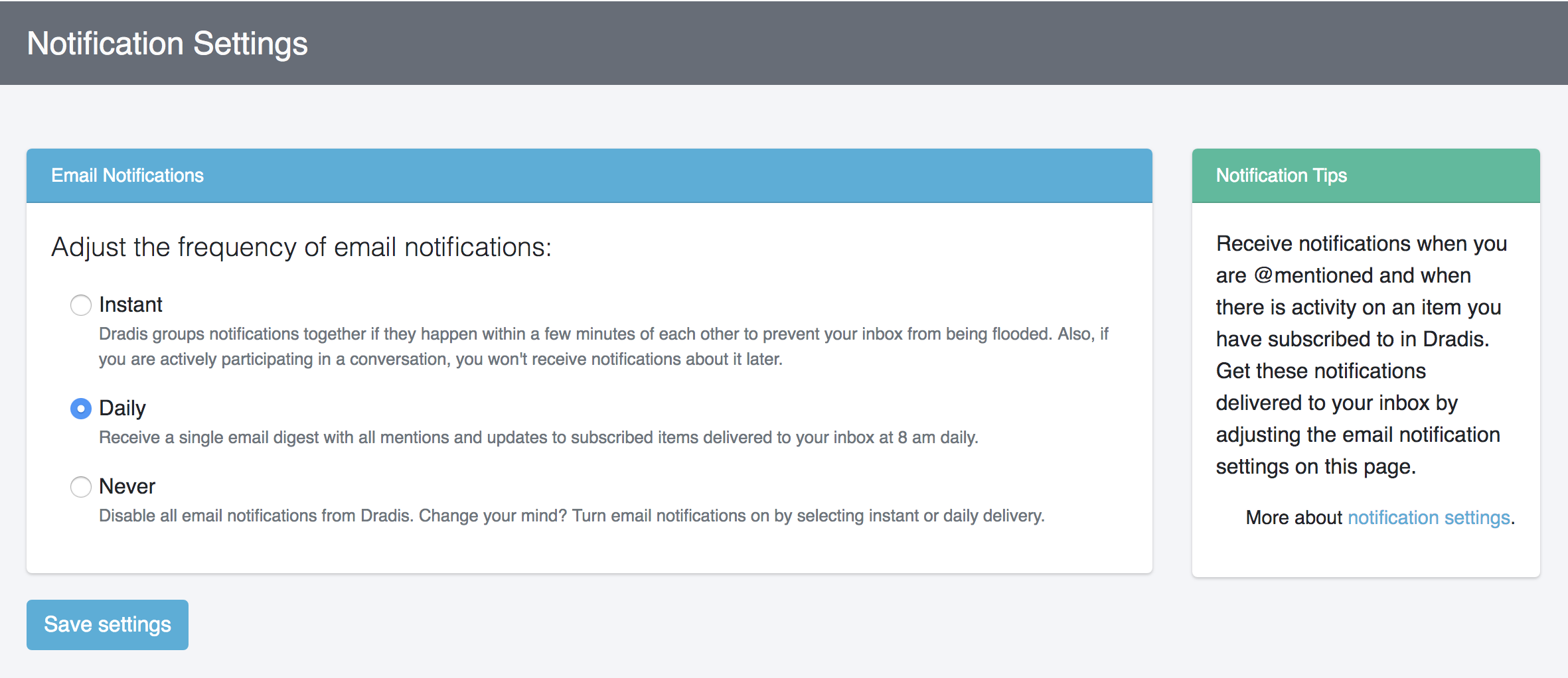 Subscriptions
You'll be automatically subscribed to future notifications if any of the following happen:
You comment on the thread
Someone mentions you in a comment on that thread
You manually subscribe to the thread
To manually subscribe or unsubscribe (sometimes you just need out of a comment thread!) from notifications, just open up that page, click on the dots menu, and then hit the Subscribe/Unsubscribe button in the dropdown: