Customize your Gateway layout
The default Gateway layout looks like this: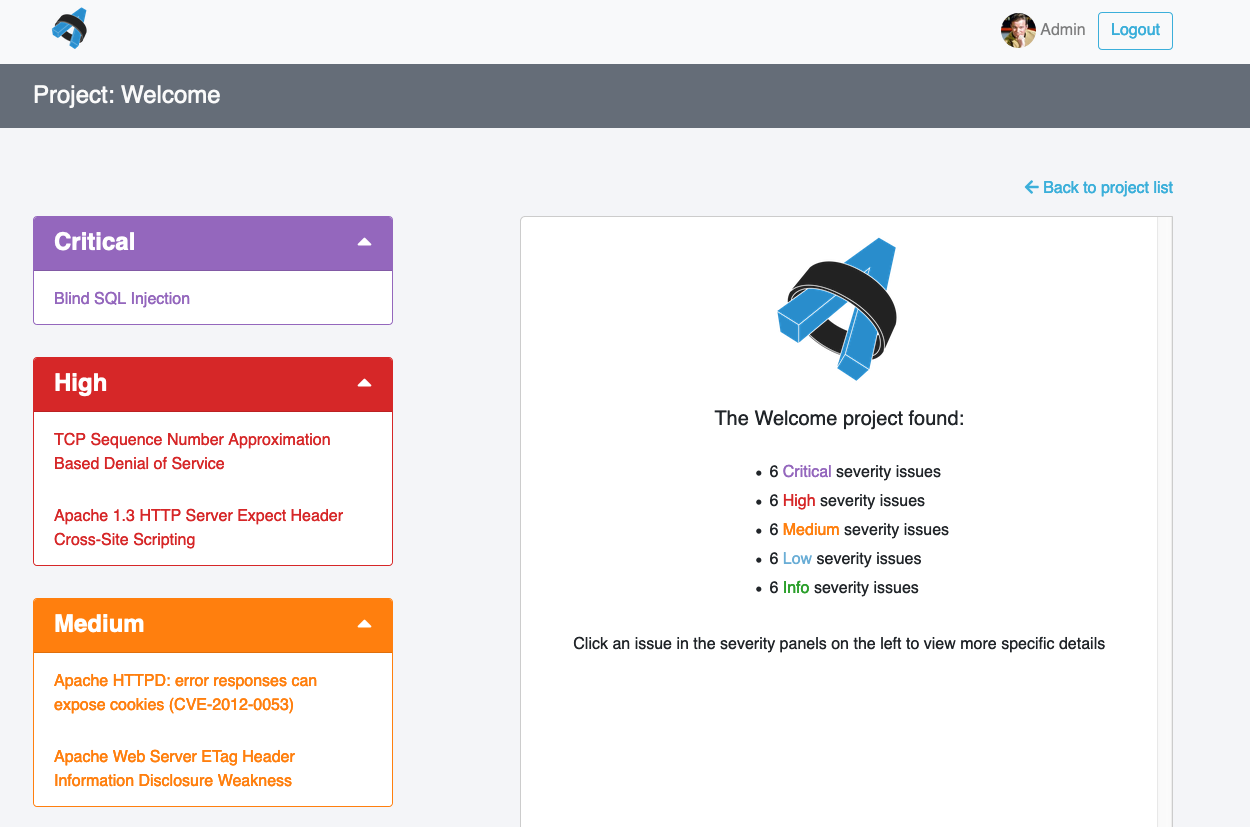 To customize the layout, the process is straightforward but the options are nearly unlimited:
Create a custom HTML report template. Check out the HTML reports guide for more examples and details. If you want to make changes to our existing Gateway layout, use the default Gateway template from the users portal as your starting point.

Give the template the name gateway.html.erb. Make sure that the name matches exactly, this is important!

Upload the gateway.html.erb report template by navigating to Templates > Reports in the header and uploading the file in the HTML Export tab.

Open up Gateway and check out your new layout!
Because we're using HTML reports to customize the Gateway layout, customizing Gateway is more flexible than customizing a Word report template. The HTML reports guide has information on how to access each of the data types (e.g. Issues, Evidence, Content Blocks, etc) as well as commonly-requested features like charts and graphs. But, if you have trouble customizing your Gateway layout or are looking to pull in data that is not listed in our guide, please reach out to our support team and we'll help you figure out the best way forward.